We helped X3 Sports – a rapidly growing fitness club – attract new clients without losing their trademark edge. With a comprehensive brand evolution of look, feel, tone and messaging, we brought their "inner warrior" spirit to light, and it's resulted in a 40% increase in membership sales.
Brand Strategy, Logo Design, Corporate Identity Materials, Brand Guidelines Development, Voice and Messaging Strategy
A local gym shapes up its image with a powerhouse rebrand
X3 Sports is not your average gym. They are a training center offering kickboxing, martial arts, sports training, and hundreds of other classes for performance or competition. Their mission is to help all their members—regardless of their fitness level—find the warrior within. But their brand was dated, a true persona was absent, and their messaging was confusing and disorganized.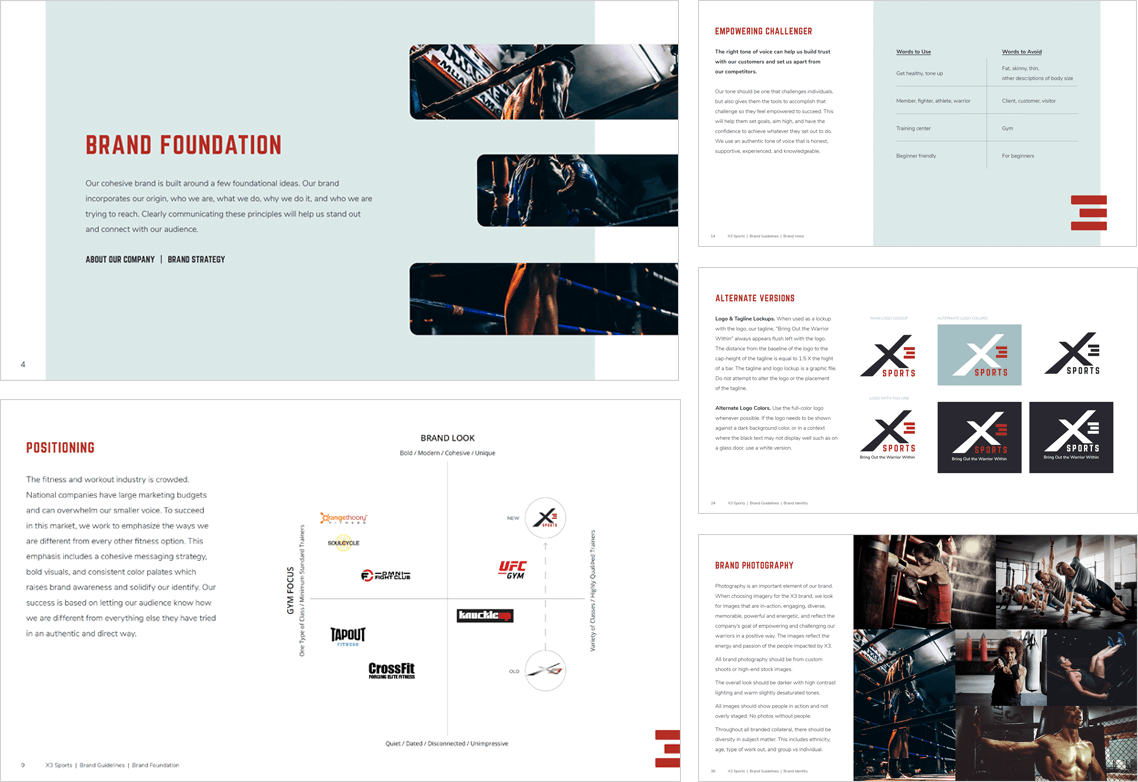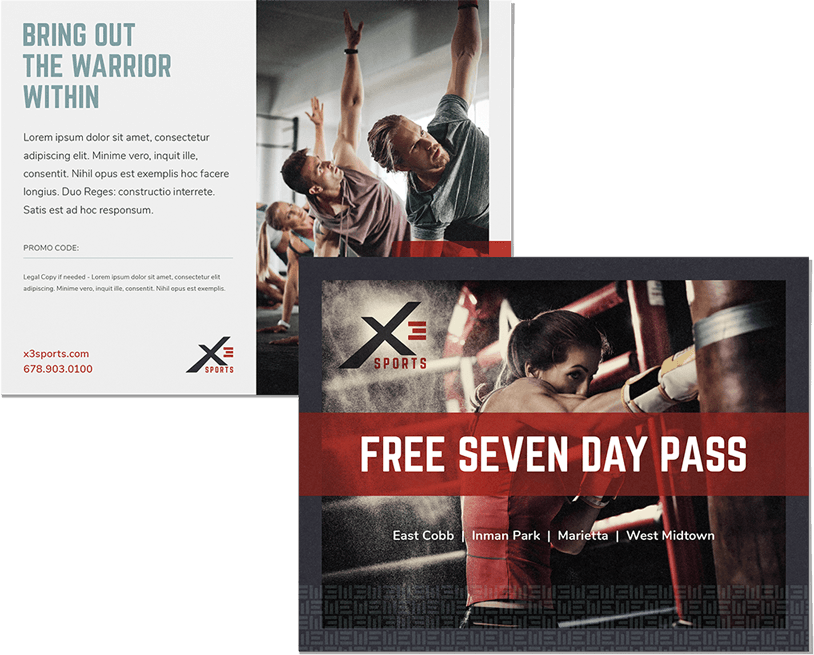 One of the challenges of this rebrand was ensuring that X3 Sports stood out from the dozens of other gyms in the Atlanta area. We also had to balance their tough and intimidating fighting-gym personality with their supportive, beginner-friendly coaching style—all without losing their high-energy, results-driven focus. After an in-depth evaluation, we devised their brand strategy, created a new logo, evolved their brand look with guidelines, and developed a messaging strategy that made X3's voice distinctive, while bringing their "inner warrior" spirit to light.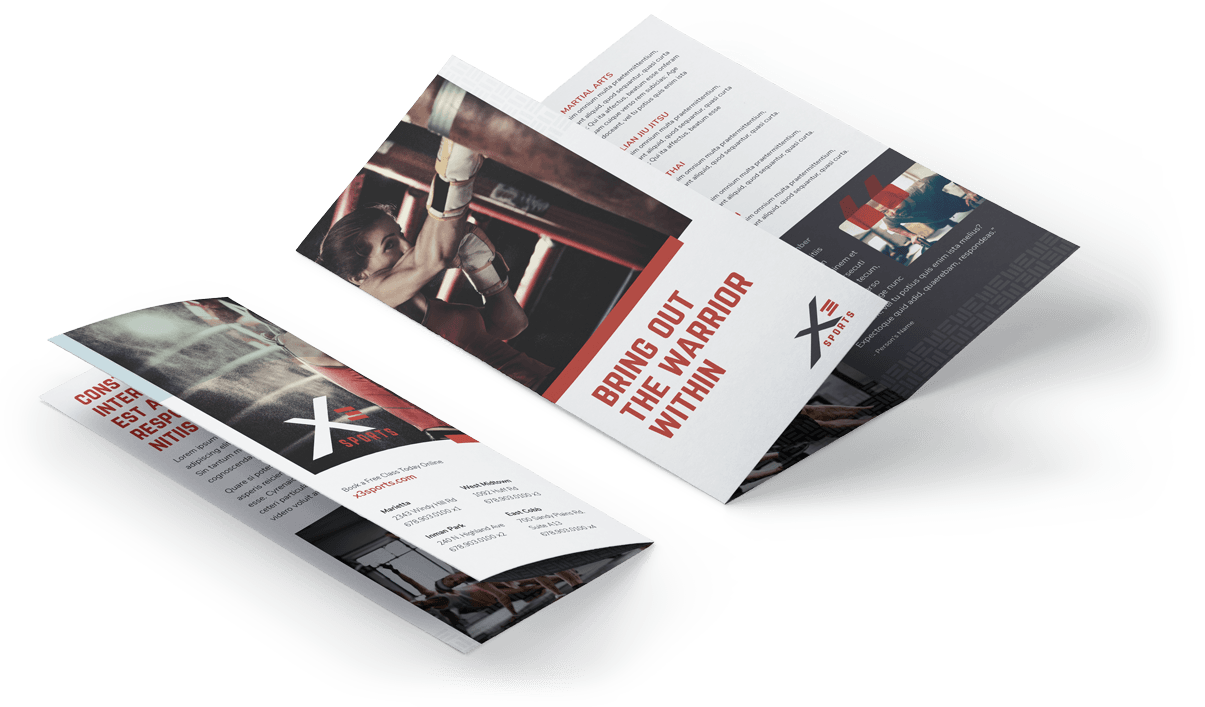 The new brand guidelines have already been used to create a powerhouse new website, marketing collateral, eye-catching signage, and cohesive digital marketing initiatives. This rebrand has resulted in a slew of jaw-dropping numbers:
20% boost in conversions for free class sign-ups
10% increase in new website visitors
25% increase in inquiries
40% increase in sales
The new brand guidelines document is a communications K.O.
TAKE A LOOK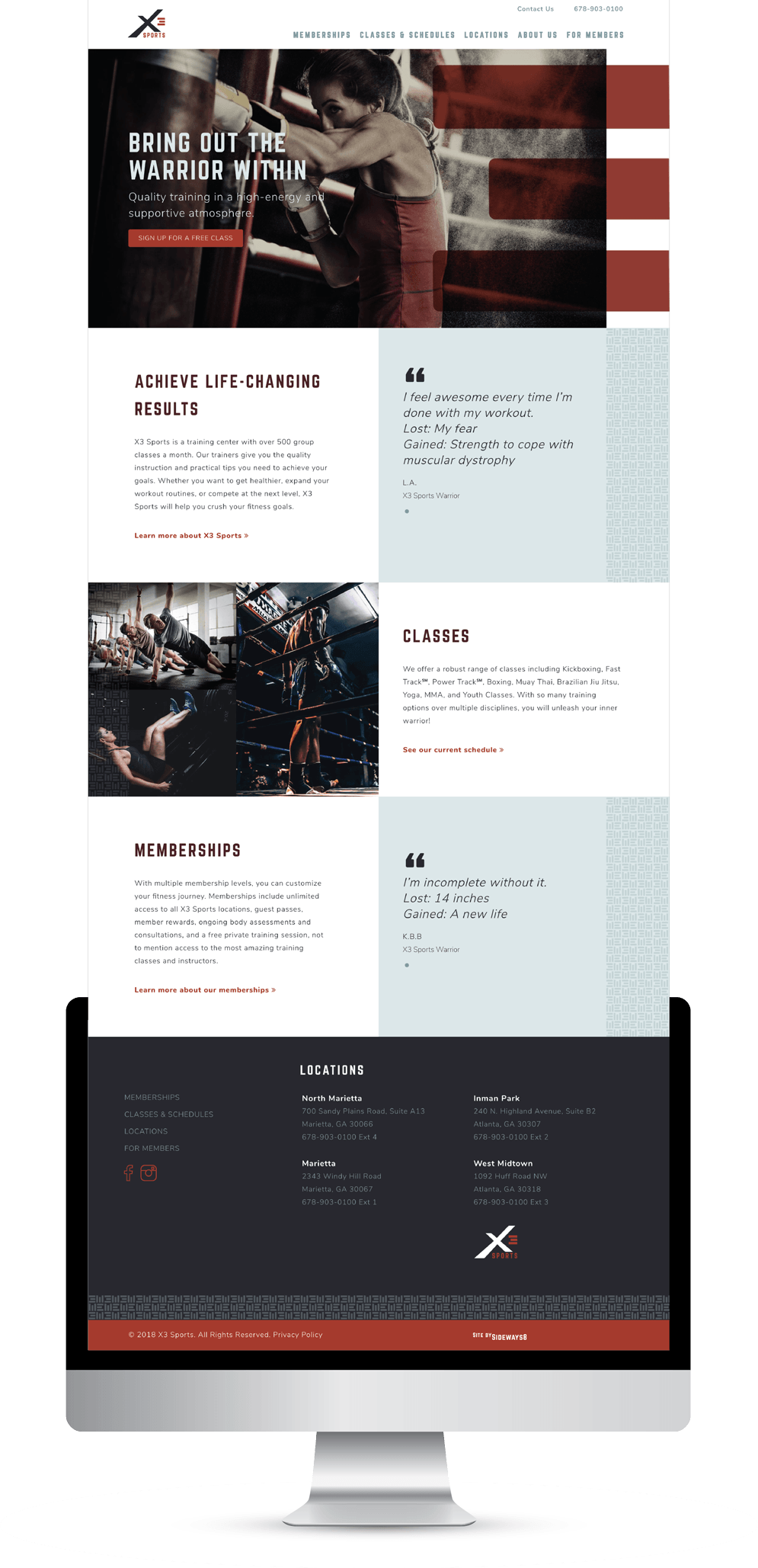 Want to learn how we can boost your online presence, brand image, and bottom line?