We helped an Atlanta CPA and law firm leapfrog past their competitors with a modernized rebranding that best reflected their tech-forward services filling their new business pipeline with a stream of new clients.
Logo Design, Brand Guidelines and Voice Development, Website Design, Web Style Guide, Brochure and Sales Materials, Corporate Identity Materials, Tradeshow Booth, Presentation Templates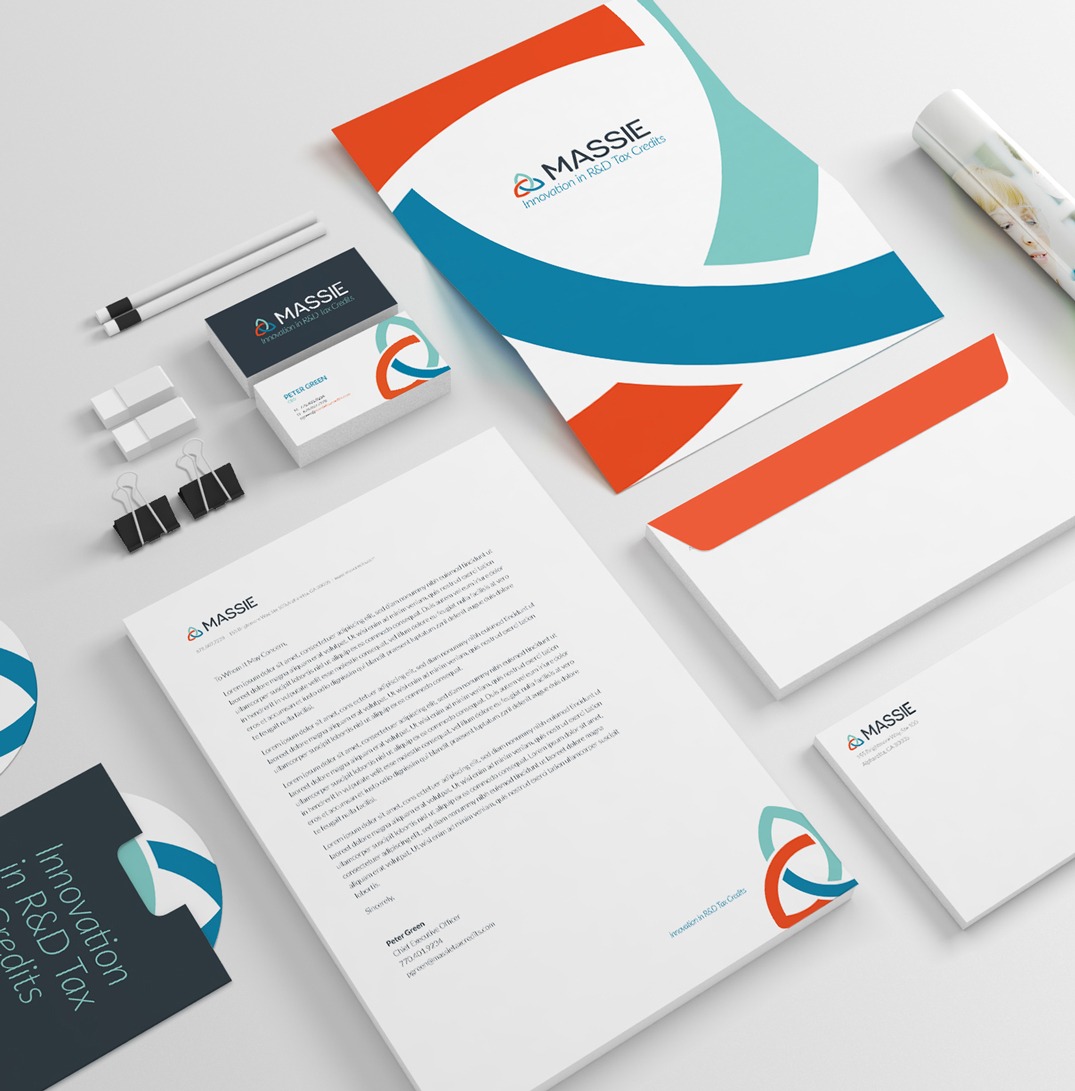 A NEW LOOK CREATES NEW BUSINESS
MASSIE is an Atlanta based CPA and law firm that specializes in helping clients maximize the return on their R&D tax credits. While servicing R&D tax credits may not be the most exciting industry vertical, with the right re-brand strategy and application, we made Massie the most attractive player in it.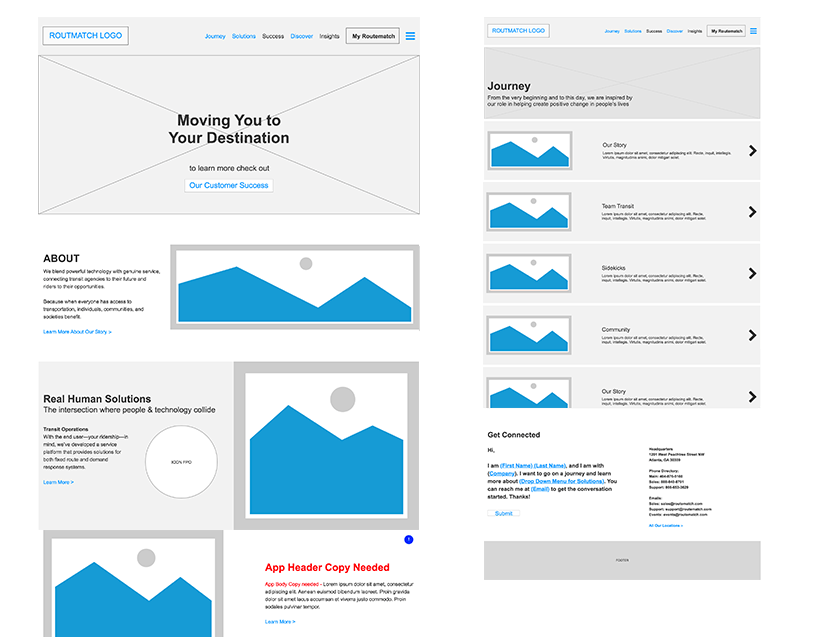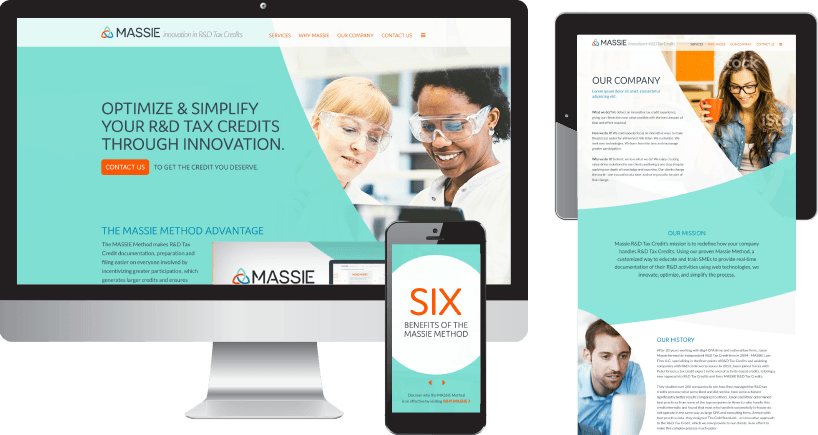 Massie's original brand was dated and their hard-to-navigate website didn't define what they did or highlight the technological tools they employ to help their clients. We conducted a deep dive into their industry to understand what they do, who they service, how they are different, and why their offering is so important. What surfaced was the thought that our nation was built on innovation and Massie facilitates industry innovation by maximizing their clients' R&D tax credits. Massie's new brand needed to be as innovative and cutting edge as the clients they service.
To better explain what Massie does we created a story concept, wrote the script, recorded the voiceover, and storyboarded the new Massie Method video.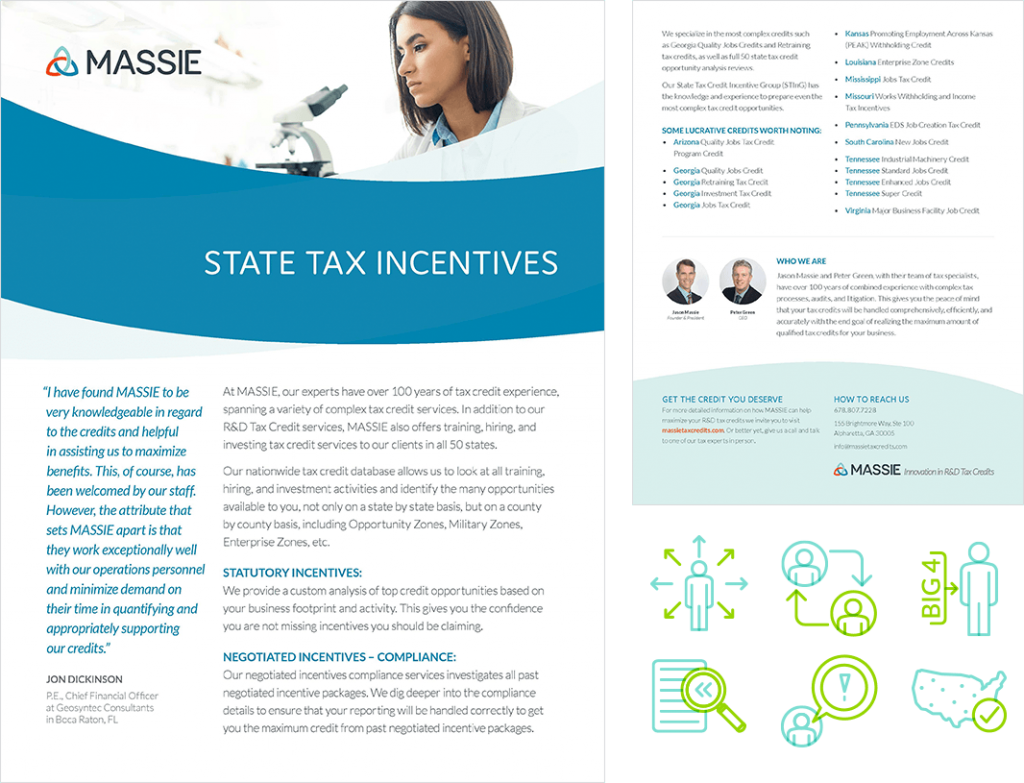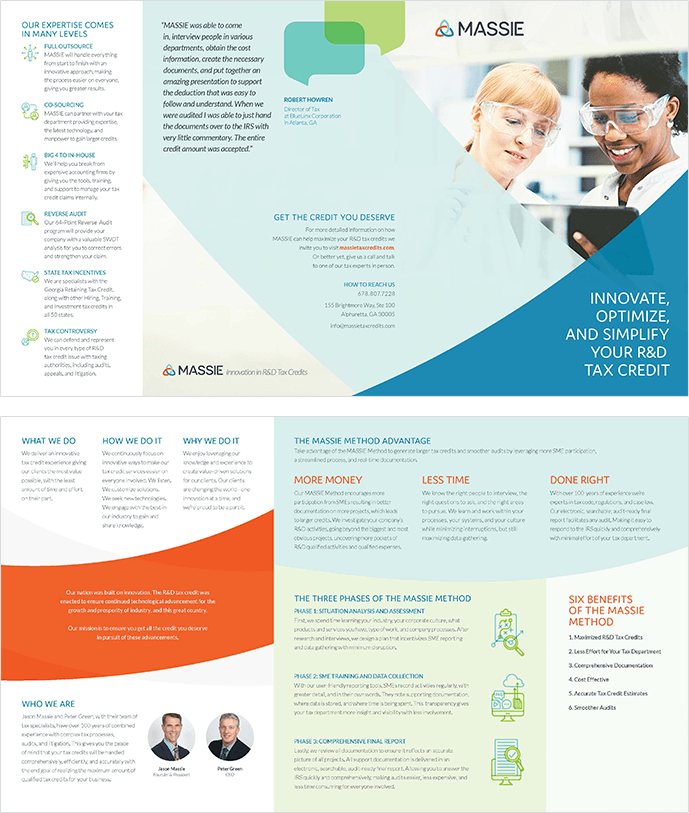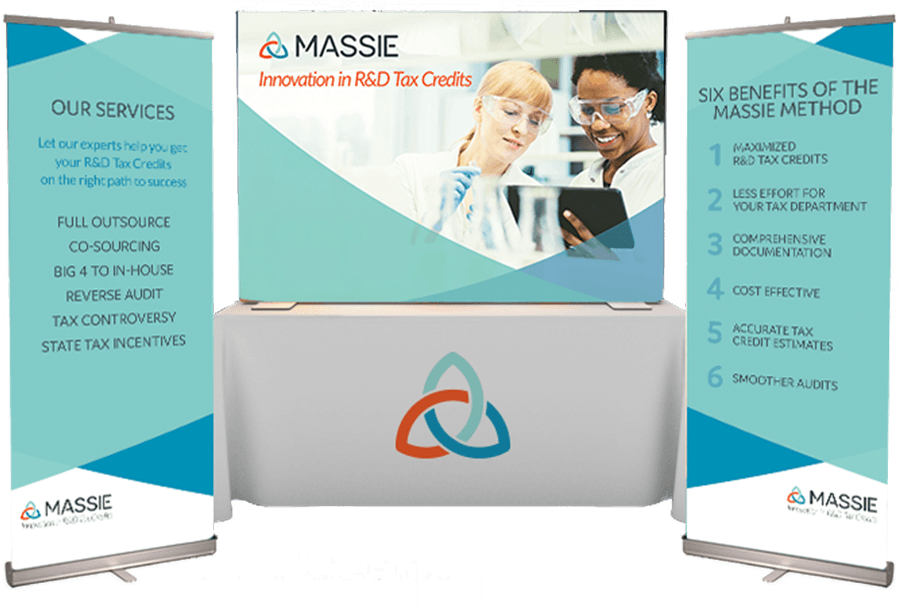 The brand was updated from the ground up, starting with a logo redesign and new tagline. We pushed their industry standards with an identity system that made Massie look more innovative, streamlined, modern and client-friendly than their competitors. The crown jewel of the project was a responsive website that was not only user-friendly, but had clear messaging and a cohesive tone. The result was a 5% influx of new clients within 8 months of launching the new brand. Massie needed to hire additional staff to maintain service standards, and continues to do so year over year.
Want to learn how we can boost your online presence, brand image, and bottom line?