Gulf Power's new website's social media-esque, user-friendly, modular design allowing easy "postings" of news-worthy content, has increased customer visits by 22% and engaged them longer with a 48% increase in time spent on the site.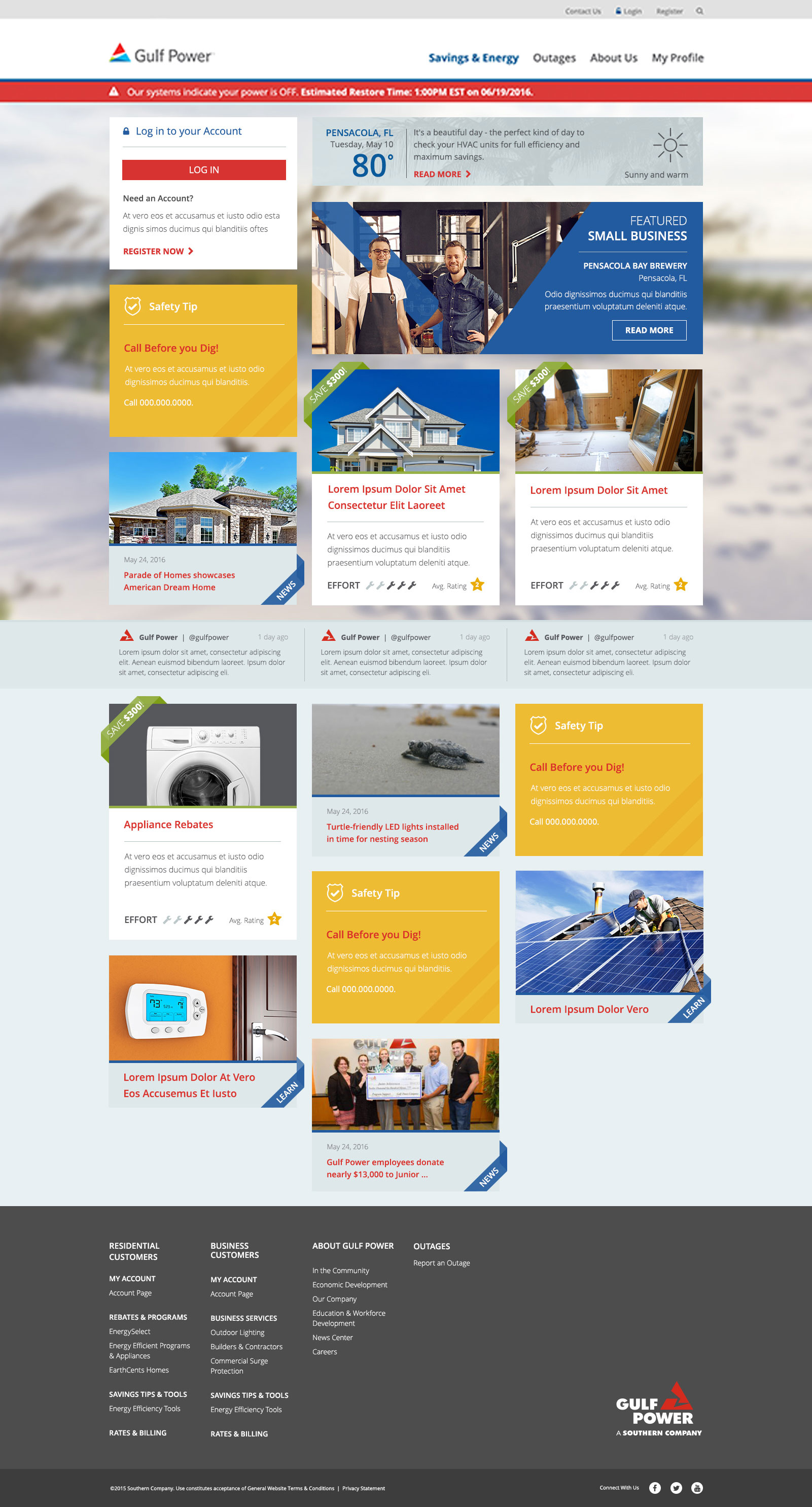 NEW WEBSITE GIVES MORE POWER TO THE PEOPLE
After the parent company of Gulf Power, Atlanta-based Southern Company updated their brand identity, all its subsidiaries had to follow suit. This was an opportunity to not only update Gulf Power's brand identity, but also to reinvent their website, which was hard to navigate and very corporate looking. They wanted their nearly 450,000 customers to use the website as a resource for valuable information rather than just a transactional destination for paying utility bills. The client also wanted to clearly divide the site between business and residential users.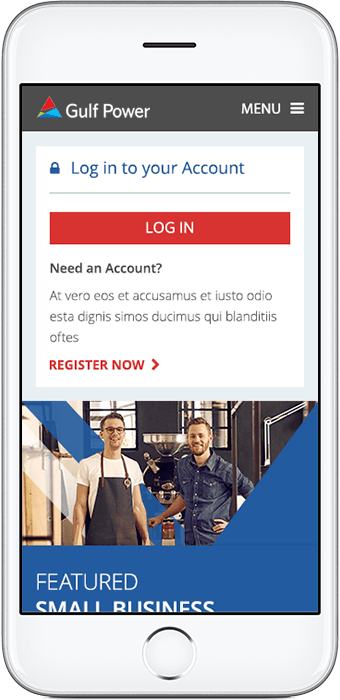 First, the site's content was distilled and simplified and the user experience was split between businesses and individual customers. Wanting to shed its corporate look and establish a focus on community led us to a UI/UX design that took cues from social media. The modular page layouts we developed were intuitive and familiar for the user to navigate and made Gulf Power feel more approachable and human. It also allowed the client to easily update information and content internally like seasonal features, business profiles, energy saving tips and tools.
While the site still has a transactional component where users pay bills online, it now includes a wealth of information that engages visitors with a 22% increase in page views, a 48% increase in time spent on the site; plus customers really like to add their comments to the live Twitter feed.
Want to learn how we can boost your online presence, brand image, and bottom line?